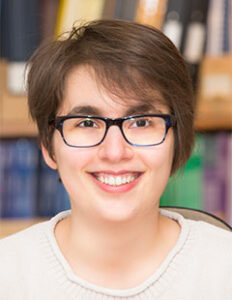 By Eirini Saloniki, Research Associate at PSSRU & CHSS at the University of Kent.
It was nine years ago when I was given the opportunity to study for a year abroad at the University of Kent with the Erasmus programme. A fantastic and mind-opening experience – in fact, so fantastic that I returned to Kent not only to study for a PhD but now also working at the University. Who would have thought that I will live the Erasmus 'dream' again, this time as a staff member? Yes, the Erasmus programme is available for staff too…! I was eager to apply but I had to find a hosting institution first. It took a Skype meeting and "I suppose we talk about 2-4 weeks visit?" before I found myself applying to spend two weeks as a Visiting Researcher at the National Institute for Health and Welfare (THL) in Helsinki. The application process was fast and within a couple of weeks I was informed that I was successful. I put my excitement aside and focused on organising everything for the visit with the weather not being a concern as I was told that it will be over 10 degrees in May!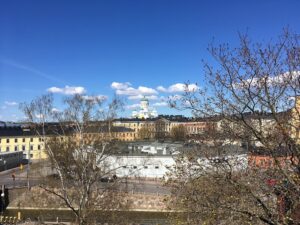 Nervous (as it was my first time in Helsinki) but at the same time ready to face the challenge, I spent my first day at the Institute trying to get used to the new routine and working environment, including having lunch at as early as 11:30am. Everyone was very welcome and it really felt like I was a member of the Centre for Health and Social Economics (within THL). The days to follow involved many meetings with health and social economists and late stays at the office (I must have lost track of time as it was so bright in the evening). I had the opportunity to discuss the projects we work on at the Centre for Health Services Studies and the Personal Social Services Research Unit with senior economists, and share best practice. I was also able to share my knowledge of how to control for taste and scale heterogeneity in preference elicitation for social care-related quality of life, and present some preliminary results from the work we are doing in Kent as part of the EXCELC project in an internal seminar. The seminar was well-attended with the audience showing real interest in the project. Importantly, I got to know all about the Finnish health and social care system, and its associated difficulties when it comes to data handling and interpretation.  This is an important consideration for the cross-national element of the project that I am involved in.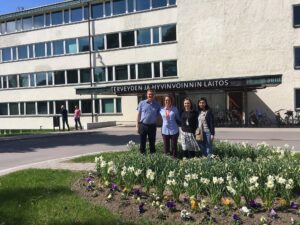 It was a great honour to be asked to co-write (with Professor Ismo Linnosmaa) a short piece about "Measuring effectiveness in social care: the present and future for researchers and policy-makers" which is to be featured in the THL newsletter, distributed across Finland.
Before I even realised, my time in Helsinki was over. This experience was invaluable and once again undoubtedly mind-opening. The interaction with senior economists working under a different research environment and the transfer of knowledge as well as discussions for future collaboration were beyond my expectations.
Would I do it again? ABSOLUTELY. Lots to learn in this visit but above all lots to gain. I wholeheartedly recommend the Erasmus programme to other researchers.